Students have received their early Aspire offers and minimum ATAR requirements providing them piece of mind going into exams but there are still some impressive benefits from becoming an Aspire Student.
La Trobe award 40 scholarships worth $20,000* to the highest achieving Aspire Students in their individual course with a minimum ATAR of 80 or above.
Second chance Aspire is another benefit of the program. If your students don't meet their minimum Aspire ATAR or course pre-requisites, don't be alarmed.  The Aspire team will contact students to ask if they would like to update their preferences in the Change of Preference period. Students may want to update to a pathway preference for a greater chance of receiving an offer.
Aspire students have access to an additional $1,500 of funding for student exchange opportunities, just for being an Aspire student**
Other benefits of being an Aspire Student include:
Discounts to the National Gallery of Victoria and our other La Trobe Partners.
Leadership opportunities, career development, networking and industry mentoring.
Induction into the Aspire Society, where students will gain further rewards during their studies.
*Scholarships are $5,000 annually for up to four years of study (including honours).
** Once COVID 19 Travel Restrictions are lifted. Conditions Apply.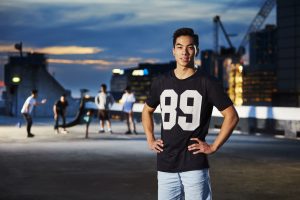 To find out more, visit the Aspire website.